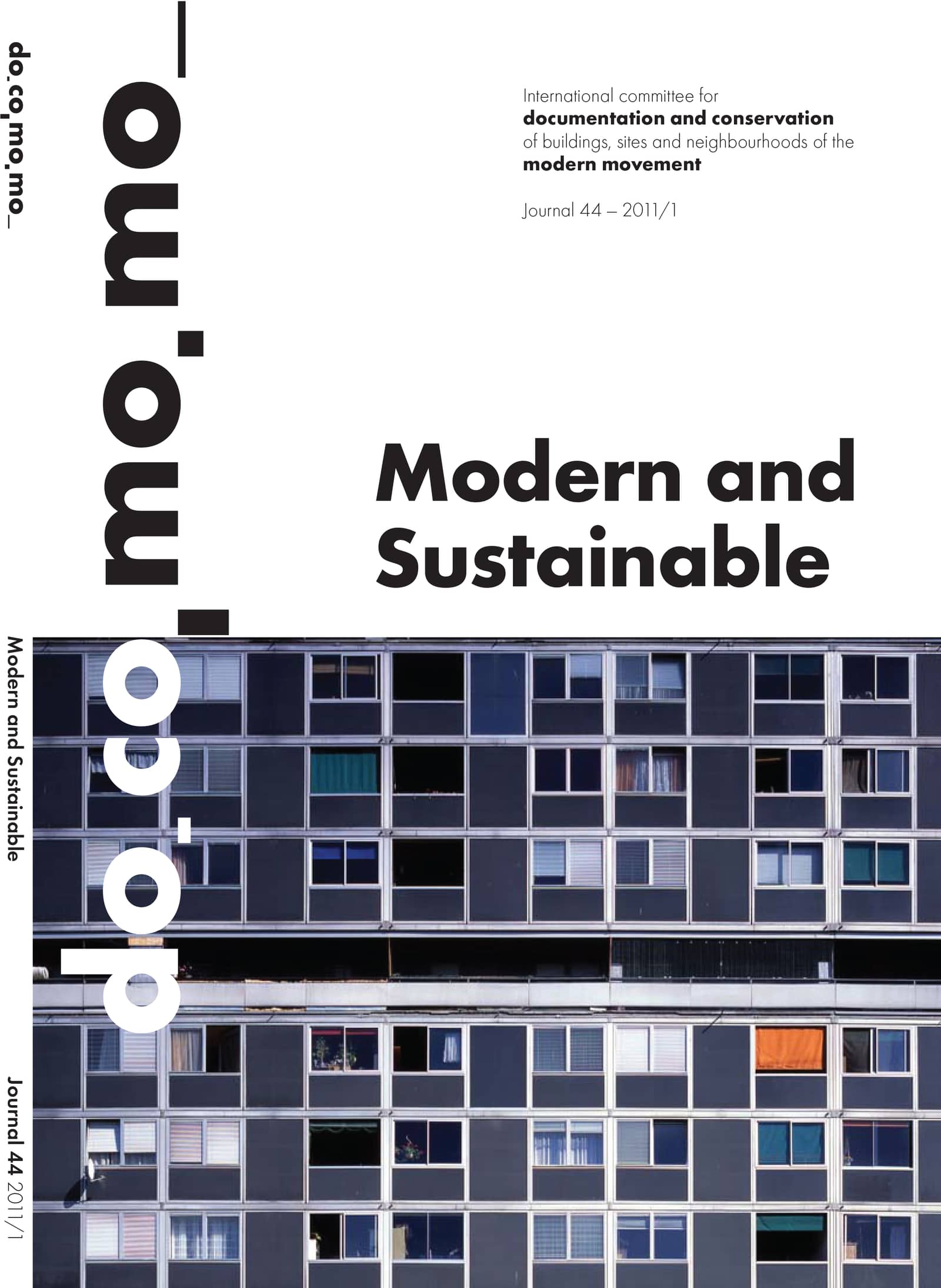 Editors: Ana Tostões, Ivan Blasi
Guest editors: Theodore Prudon
Keywords: Modern Movement, Modern architecture, Sustainable architecture, Responsible architecture, Global design.
Modern Movement Architecture is envisioned as a concept that deals with forms, spaces, techniques and social responsibility. In this docomomo Journal, the contributions on this discussion put together modernity and Modern heritage, economy and energy saving, the social mission and the responsibility of architects towards the future. Modern Movement is often mistakenly related to a style, perceived in a skin–deep point of view and superficially adopted as simple form, as a modern shape, when in fact Modern Movement has always shown great concern with such issues, seeking for eficiency and economy, i.e., an accurate use of materials, a design approach that incorporates intelligent saving resources in order to create a better world.