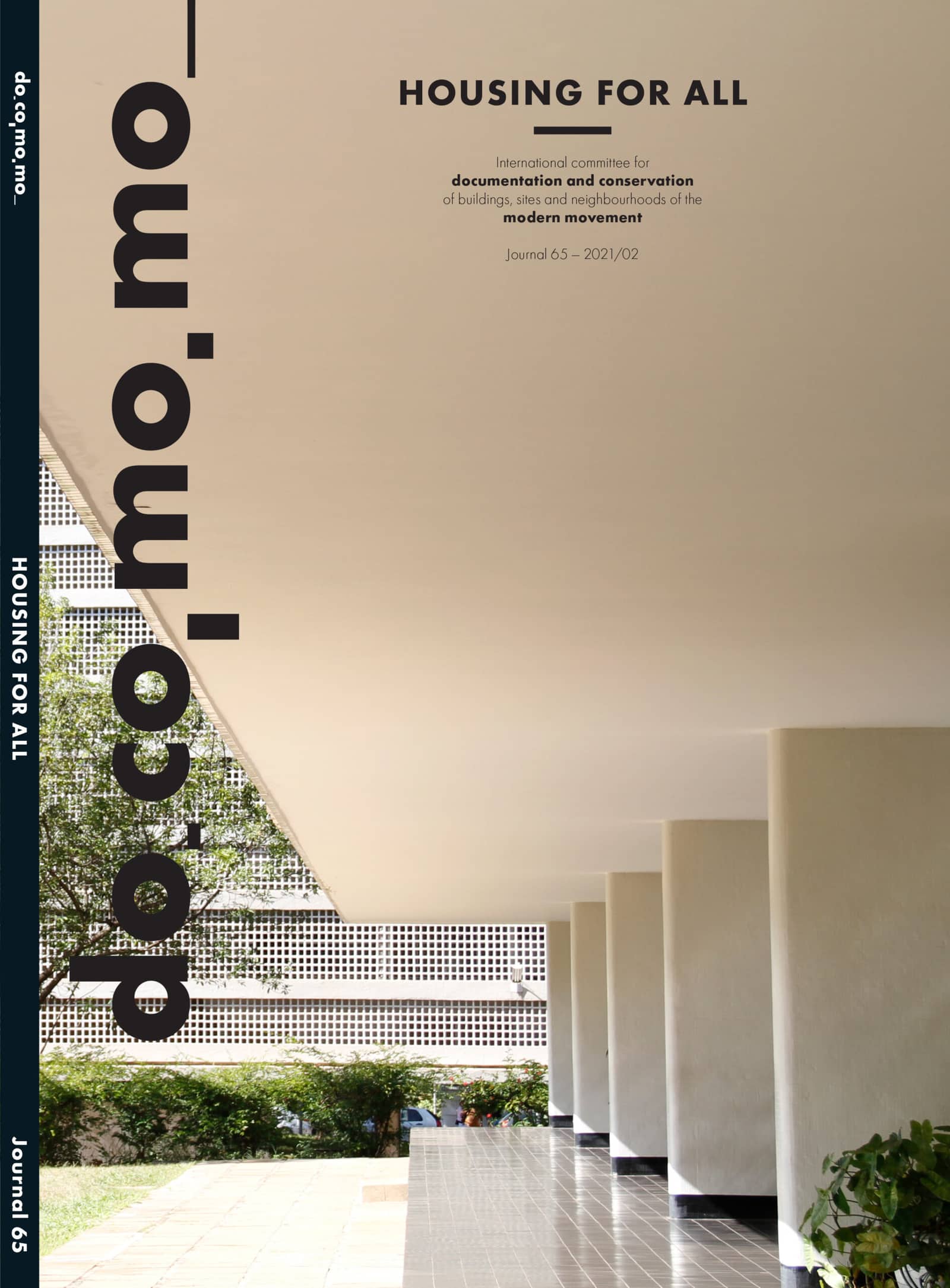 Editors: Ana Tostões
Guest editors: Zara Ferreira
Keywords: Modern Movement, Modern architecture, Modern housing, Post-war housing, Welfare architecture, Mass housing.
Addressing a broader vision, entitled "Housing for All", this issue is dedicated to the welfare era, when governments across the world established ambitious housing programs to provide housing for the greatest number and improve the citizens' living conditions, as a symbol of a modern and democratic society. This bold course of action involved radical changes in the built environment, through new approaches to architectural design and experiments in the use of materials and techniques, the creation of space, and social transformation. Nowadays, understanding how to deal with this legacy presents a major challenge, in a continuously changing context, from the technical obsolescence of buildings that no longer meet today's demanding standards, or fast-moving sociocultural, political and economic values. The aim of this docomomo Journal 65 is to outline how these vast cultural and political ambitions were materialized in various countries, and to analyze the contemporary challenges they face. More than five decades later, are these buildings and neighborhoods resilient or obsolete? In addition to the changes that postmodern society has brought in ways of living, issues such as the demand for spatial and functional transformation, and the updating of regulations on fire, seismic stability, user safety and energy efficiency, are now part of the contemporary agenda. How can these sites be kept alive while satisfying sustainability and contemporary ideas of comfort?