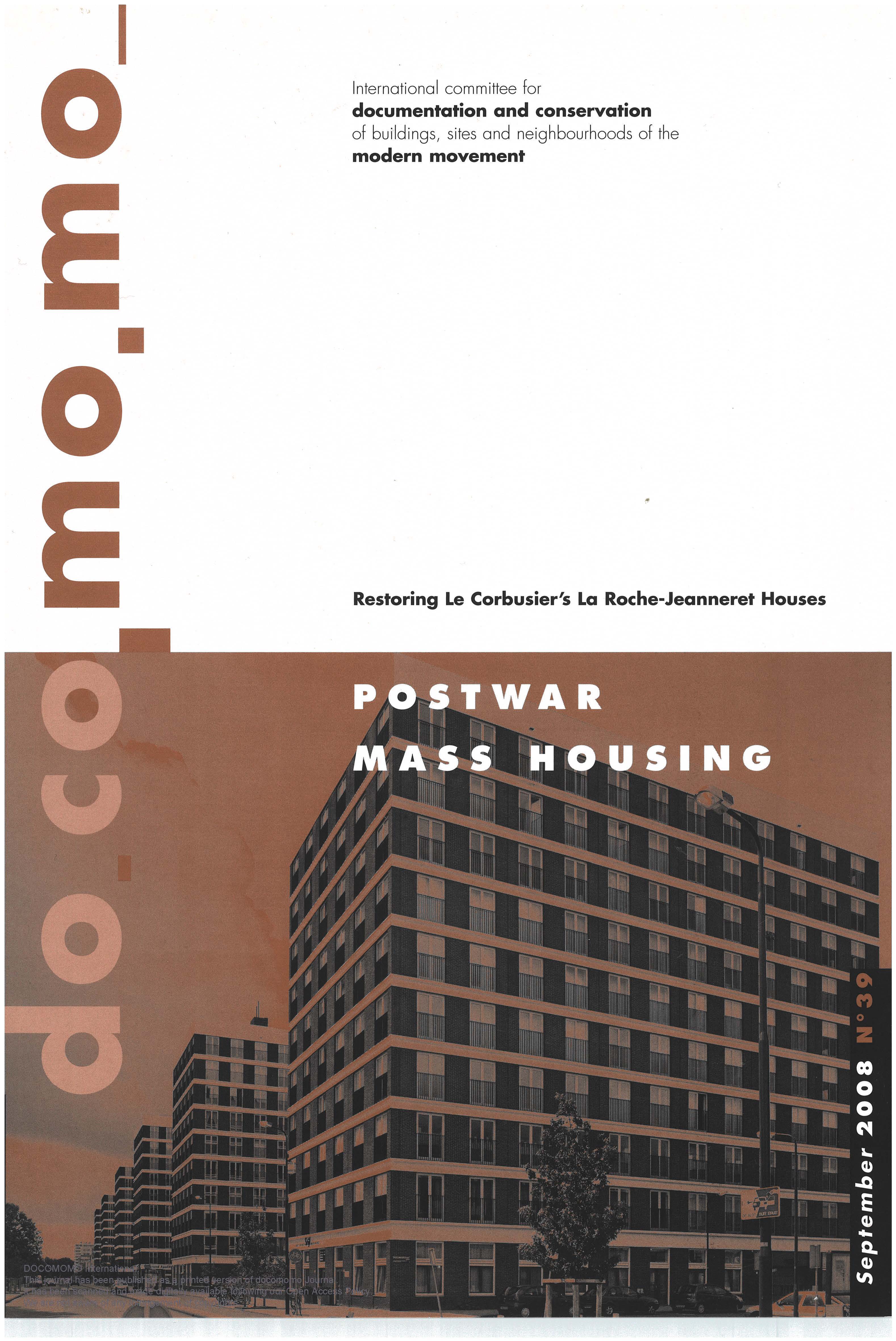 At a time when the American crisis of subprime loans has spread a feeling of instability to people at the global level, we-architects, town-planners, historians and the many professionals involved in the management of the housing market-have finally understood that dwellings remain the priority of our contemporary culture. Born as the major task for architects in the heroic years of the modern movement, mass housing went through a wide range of transformcitions and changes in reception. "New Dwelling Equals New Architecture" became the credo for a generation of designers all over Europe and beyond. It is worth acknowledging that just a few of these interventions are regarded to be of heritage value. Surprisingly, the World Heritage Center in summer 2008 has included the Berlin Siedlung complexes in the WHL. We like to think that Docomomo has contributed to this result.
Reconstruction after WWII responded to housing large sections of the population, developing the city towards the outskirts, colonizing new territories, and moving the borders. Out of the debris the society grew with new needs and inew desires. It created a delicate equilibrium, whose benefits lasted for, at most, half a century. The recent phenomena of social exclusion, discrimination, poverty and crime are largely born out of the deficiencies of the reconstruction policies.
It will be a true challenge for us all to take responsibility for answering to these inequalities though a policy of renovation of the dream of post-WWII mass housing. Miles Glendinning has agreed to look closely at this complex and problematic subject, contributing under another perspective to the theme of the 10th conference, offering a wide spectrum of intervention policies.